GUIDE FOR BRANDS IN TIMES OF COVID-19
QUALITATIVE RESEARCH
 After sharing the quantitative research report, with the objective of understanding the impact and recognition of brads contributions to the community during the current global pandemics, Equação Lógica is now sharing the qualitative research: "Guide for brands in times of COVID-19".
A pandemic that has the potential to change reality for all and simultaneously.
An event that, adding to a likely economic crisis, will undoubtedly mark our global collective memory and consequently to generate new feelings and behaviours, both at individual and society level.
The main difficulties in times of COVID-19 are the deprivation of freedom, the disruption in habits and daily routines, the social distance and the absence of physical contact, the vulnerability not only physical but also financial as well as the uncertainty about the future.
A new context that brings an ultra-demanding need to socially readapt. How are we doing it?
We identified a new mindset, common to the research participants, that implies revaluating, reflecting, rediscovering, reorganizing, reinventing, redefining, and can be summarized in 10 main social tendencies in times of COVID-19: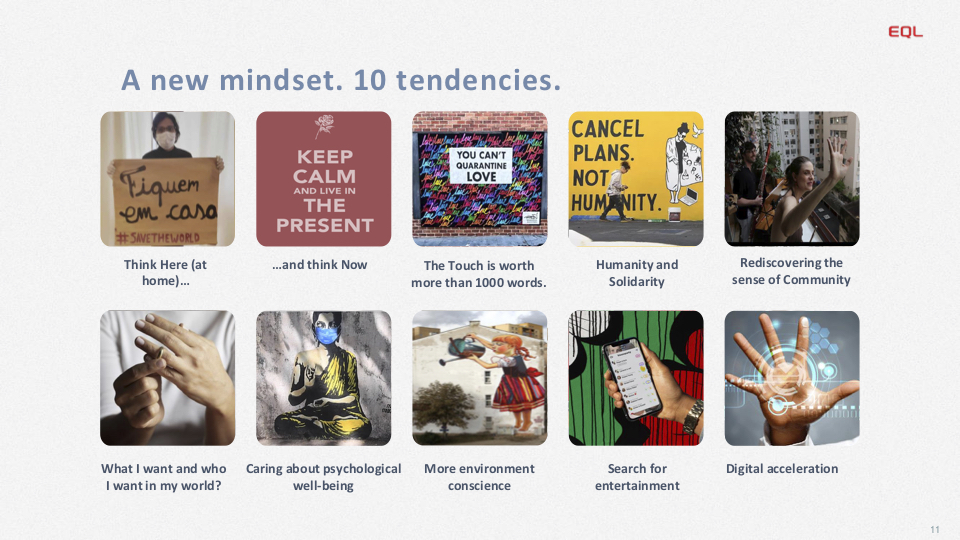 And also some tendencies at the shopping and consumption levels at this COVID-19 stage: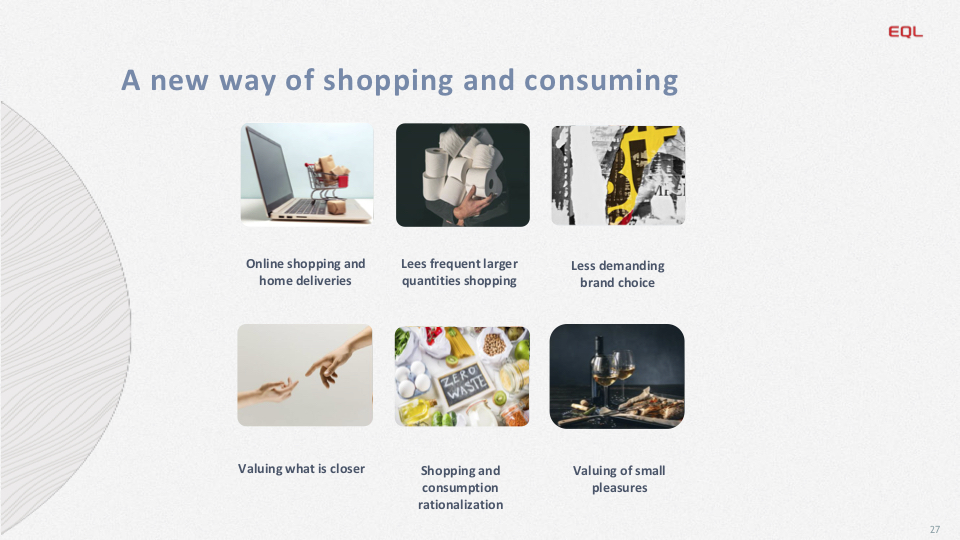 In the end there is a short reflexion about some of the possible post COVID – 19 scenarios. Will history repeat itself?